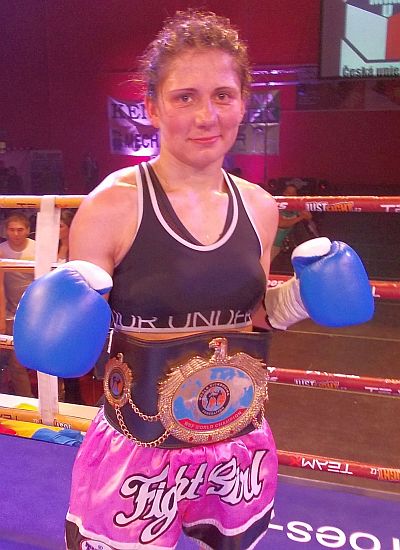 WKF Czech Republic president dr. jur. Michal FRABSA report very pleased about the new Czech World Champion Eva LISKOVA.
Promoter "Heroes Gate" , the dynamic duo Mr. Ladislav KUTIL and Mr. Pavel TOUS organised once more a real sold out VIP event in Arena Sparta. This is also the Venue for the WKF World Championships November 10th, 2014.
Eva beat in technical high class bout Ukraine Lady Lena OVCHYNNIKOVA clear by points after five hard rounds in full Muay Thai rules.
This was perhaps the last fight of a great Champion, and doubtless one of the best female fighter not only in Czech Republic but world wide.